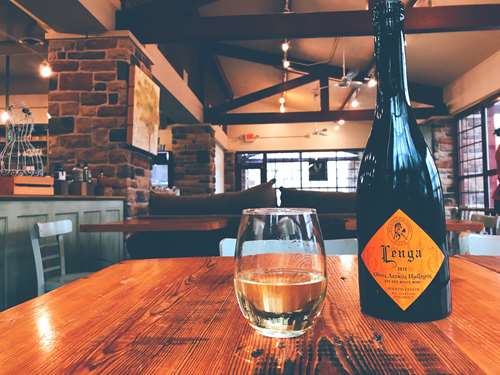 Happy Hour
4:00 PM to 7:00 PM
Join us for Happy Hour🍷M-F
Local Artist Series: Rosa Lee Fry at Shockoe Slip
Friday, December 10, 2021 to Monday, January 31, 2022
Returning to the urban Farmhouse, the works of this Virginia artist that are "bright and frisky!" A graduate of Christopher Newport University, this talented local artist works primarily in watercolors, printmaking and pen/ink. Inspired by the outdoors and folk-tales, she brings forth the personality of whimsical creatures and characters. Her fun stickers are also on sale.
You can learn more about Rosa Lee Fry here.
Local Artist Series: Tessa Fletcher at Midlothian
Friday, December 10, 2021 to Monday, January 31, 2022
We're excited to have back at our Midlothian cafe, this incredibly talented (and former Farmhand) artist! Tessa's works will be on display through the end of January. A lot has happened over the last year. Come see (and buy) her original pieces, reflecting her most recent life's journeys.
You can contact Tessa directly at here.
Spark Studio Pop-Up Shop
Saturday, February 5, 2022, 12:00 PM to 3:00 PM
Come see live, Ashlee Stettler, local owner of Spark Studio, demonstrate the craft of fine jewelry making. Choose from a variety of delicate 14k gold bracelets and they will be customized for you personally, on site! Perfectly timed for Valentine's Day!
You can learn more and also follow Ashlee on Facebook and Instagram.
RRRC Sweetheart 8K
Sunday, February 13, 2022, 8:00 AM to 12:00 PM
The Annual Sweetheart 8K is an annual Richmond Roadrunners Club Event that will offer 2 options for Valentine's Day running or walking in 2022. The in-person event will start and finish at the urban Farmhouse in The Millworks in Midlothian on Sunday, February 13th. There is a FREE Kids Run and as always, a Couples Challenge! Bring your Sweetie and maybe win a fabulous prize. Regardless, you'll certainly win points for some "together time!"
You can learn more and sign up here.