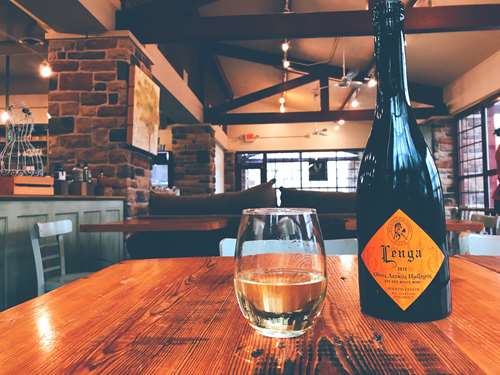 Happy Hour
4:00 PM to 7:00 PM
Join us for Happy Hour🍷M-F
Local Artist Series: Joanna Tyka at Shockoe Slip
Monday, April 4, 2022 to Tuesday, May 31, 2022
Back to welcome Spring - beautiful RVA cityscapes and bright, colorful flora and fauna paintings by local artist, Joanna Tyka. On display (and sale) at our Shockoe Slip cafe through the end of May. Please visit to view the fantastic talents of this prolific artist.
For more information, you can visit Joanna's website here.
Local Artist Series: John Narron at Midlothian
Monday, April 4, 2022 to Tuesday, May 31, 2022
John is back! A wonderful opportunity for you to come and view (and purchase) the compelling works of this local artist, through the end of May.
You can follow John on Instagram or contact him directly at narronjohn@gmail.com.
RRRC Thanks Dad 5K at Midlothian
Sunday, June 19, 2022, 8:00 AM to 11:00 AM
The Richmond Road Runners Club Thanks Dad 5K is designed to highlight that special relationship with Dads and Granddads. Created in memory of Pete Neal, an avid runner and longtime race coordinator of RRRC. This popular and growing event takes place on Father's Day each year and starts and finishes at the urban Farmhouse. We're proud to have been a sponsor since the early years of this fun family-oriented event!
There will be a FREE Kids Run too! Registration will open on March 15th. You can find more information on the Richmond Road Runners Club website or click here.