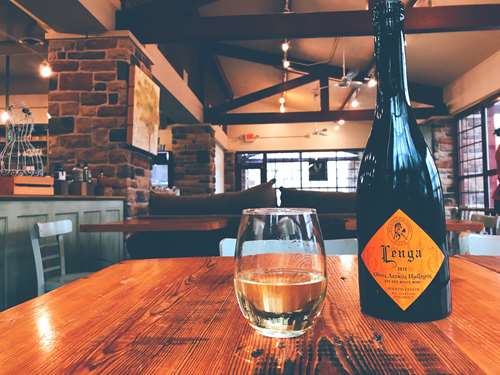 Happy Hour
4:00 PM to 7:00 PM
Join us for Happy Hour🍷M-F
Local Artist Series: Michael Moore at Midlothian
Every Monday, Tuesday, Wednesday, Thursday, Friday, Saturday and Sunday between Sunday, October 17, 2021 and Tuesday, November 30, 2021
For the first time showing at the urban Farmhouse, we're excited to have Michael Moore showcase his artwork at our Midlothian cafe! Working in digital mixed media, Nupastel and others, Michael creates stunningly vivid images. Now on display (and sale) through November.
You can follow Michael @michaeloncanvas or contact him directly at michaeloncanvas.works@gmail.com.
Local Artist Series: Joanna Tyka at Shockoe Slip
Every Monday, Tuesday, Wednesday, Thursday, Friday, Saturday and Sunday between Tuesday, October 19, 2021 and Tuesday, November 30, 2021
Our beloved Joanna is back with a dynamic and eclectic series through November. Bold, bright and colorful - as much as the artist herself! You can learn more about Joanna here but in the meantime, stop by and view (and purchase) the art of this world-renown and world-traveled artist!
Local Musician Series: Andrew Kasab LIVE at Midlothian
Saturday, October 23, 2021, 11:00 AM to 1:00 PM
Back by popular demand on the south side of the river!
Andrew Kasab is a Modern Folk artist, American fingerstyle guitarist, harp guitarist, baritone guitarist and singer-songwriter. He is known for combining traditional and contemporary technicques and super energetic perfomances. And he is also known as a really nice guy! Our Farmhands are as excited as our customers when Andrew plays!
You can learn more about Andrew on FB @andrewkasab or here.
Holiday Market Pop-Up at the Farmers Market in Midlothian
Saturday, November 27, 2021, 10:00 AM to 2:00 PM
Come join in on the fun of holiday shopping while supporting small businesses, local farmers, dairymen, artisans, and more! This will be your last opportunity to shop at the Farmers Market at the urban Farmhouse in 2021! And pop in to the urban Farmhouse afterwards to admire your bounty while sipping on delicious hot chocolate!
Operated by RVAg, an organization dedicated to promoting a sustainable food system in Central Virginia, and to educating people about sustainable agriculture and its connection to the health of the region and its people.
You can learn more about RVAg and even how you can participate in this market here.